This is the house we bought on January 30th. It was built in 1940, with an addition to the back of the house and a second story added in the 50's. The previous owner's family had owned the house since it was first built. They moved to a place that is three times the size. Just off the left edge of the picture is a driveway that leads up to a wood gate (which you can see on the very left hand side of the picture). Through the gate is an interior driveway, and then the garage.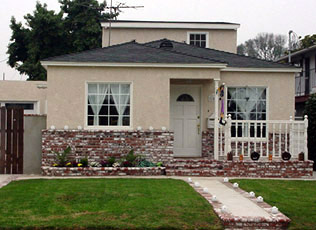 The house is about 1,200 square feet, which does not include the garage. The listing for the house described the place as having three bedrooms, 1.75 baths, and a bonus room upstairs. If you look at the floor plan below, you'll see that we've labeled one of the three bedrooms as the "study". It's not really suitable as a bedroom because one needs to walk through that room to get to the back of the house. Before the addition on the back of the house, the study would have been the back of the house, and therefore a reasonable bedroom.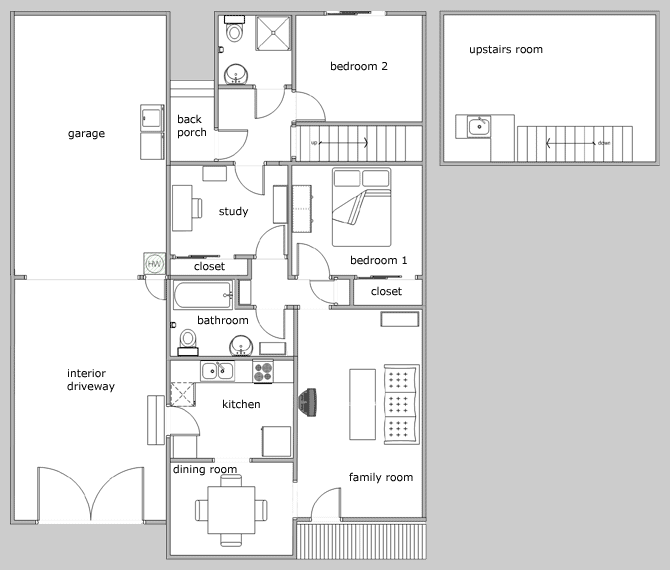 The furniture in the floor plan is just one possibility. We don't actually own beds and sofas yet, as we are still using the futons that we've had for years. We'll be buying some new furniture to go with our new place soon. Hopefully, if you come out to visit us, you'll see something that looks very much like what we have arranged in the floor plan.